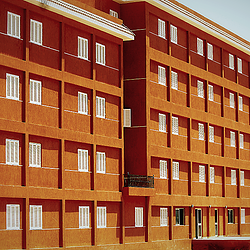 To help the clients maximize the business utility, SIDC constructed the first licensed labor housing units in Sokhna (on premise) which can hold a capacity of 24,000 occupants.
The accommodation is designed to provide a modern, comfortable, safe and well equipped environment that would enhance the lives of your work force.
The labor houses are spread throughout SIDC Industrial Zone affording workers a chance to live close to where they work and consequently reduce travel time and associated costs.
Flexible room sizes and configurations that can accommodate 1– 8 persons per room
Retail areas with supermarkets, barber shops, laundry, restaurants and banking facilities
Public transportation and taxi services
Recreation areas and sports facilities.